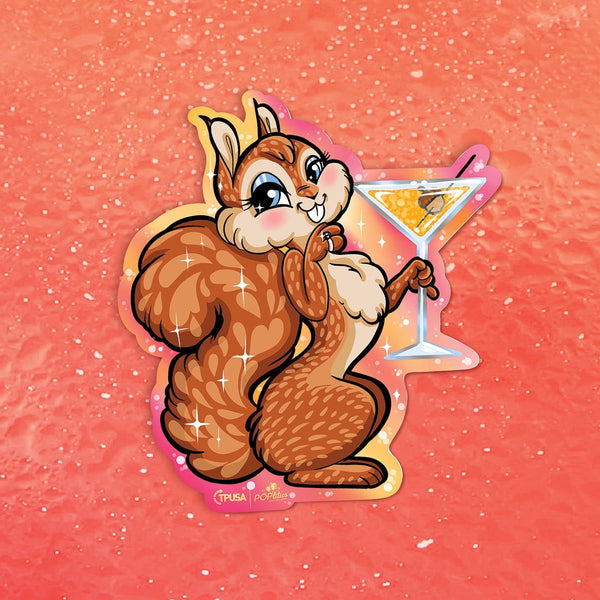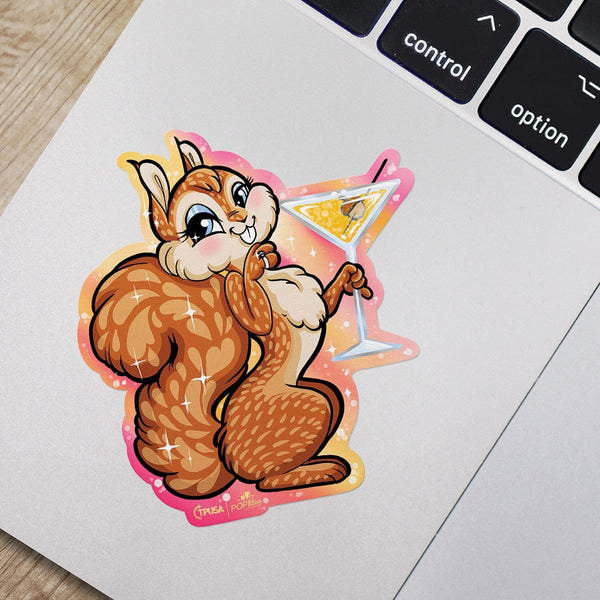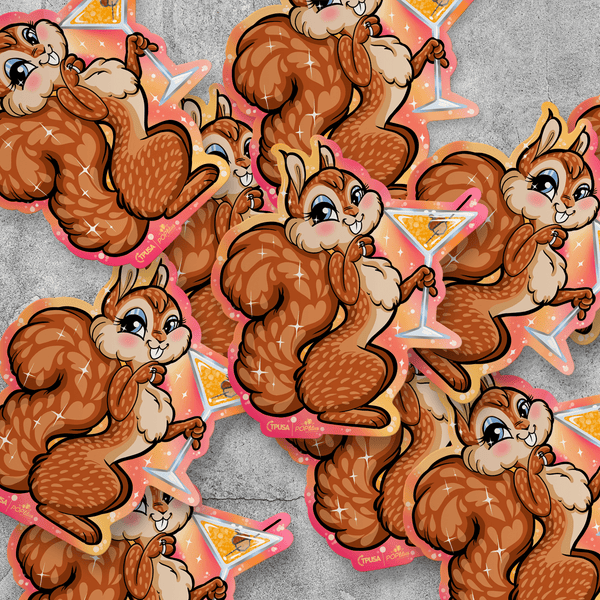 Cocktail Squirrel Poplictics Sticker
Are you a cocktail girl through and through? A cocktail girly? A cocktail SQUIRELL? A cocktail SQUIRRELY? It's another Alex Clarkism, don't hold it against us. We just make stickers.
This durable vinyl die-cut sticker is the perfect addition to your water bottle, laptop, car window or bumper.
Our high quality stickers are made in the USA using weather-proof and dishwasher safe vinyl coated with a protective laminate which is designed to withstand exposure to rain, wind, snow and sunlight.
Sticker Dimensions: 3.7" x 4"
Americana, Conservative, Colorful, Cute Pink Girly Turning Point USA Sticker