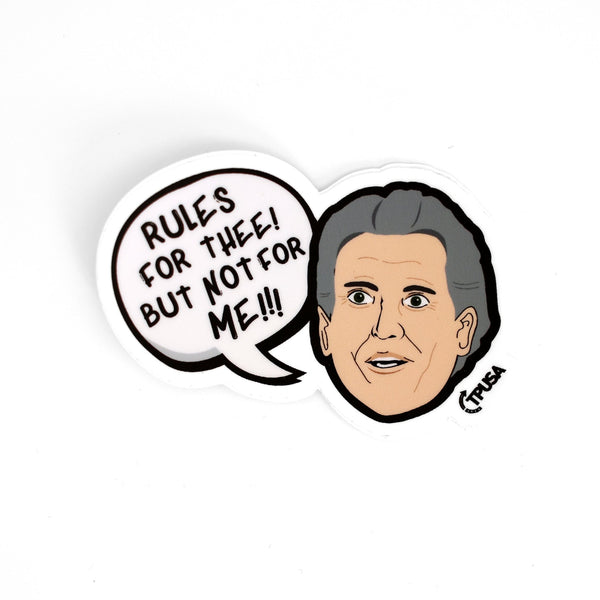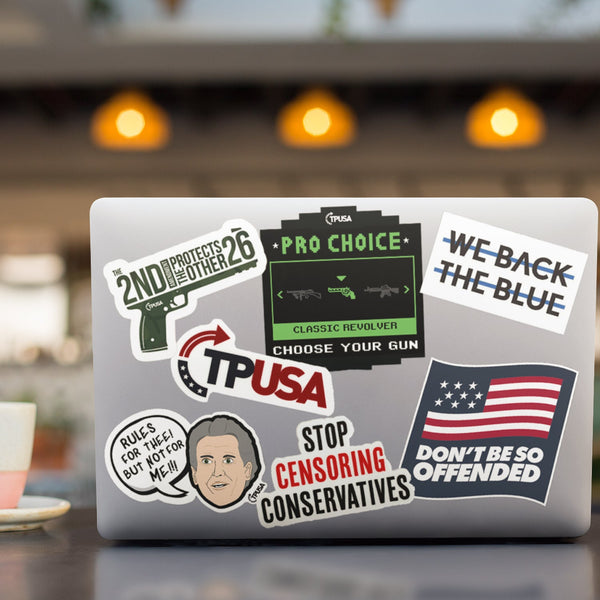 Rules For Thee But Not For Me Sticker
Small business shutdowns and stay-at-home orders for us. Those rules didn't apply to these elites, "Rules for thee, but not for me!"
This durable vinyl die-cut sticker is the perfect addition to your water bottle, laptop, car window, or bumper.
Our high-quality stickers are made in the USA using weather-proof and dishwasher-safe vinyl coated with a protective laminate which is designed to withstand exposure to rain, wind, snow, and sunlight.
Sticker Dimensions: 3" x 2"
young republican, turning point USA, constitutional rights, freedom, constitution, right-leaning stickers, small government, big gov sucks