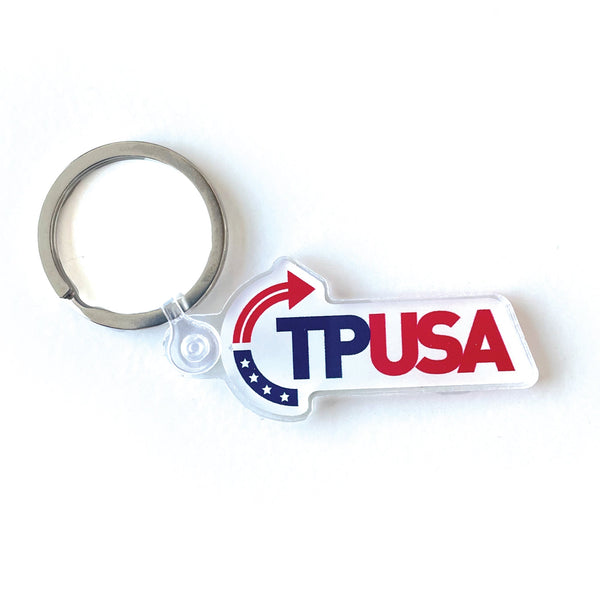 This keychain features a classic Turning Point USA logo, printed on durable acrylic. Perfect for keeping your keys safe and showing off your American patriot pride. The keychain is built to last, making it a great gift for yourself or a loved one.
Keychain Size: 2 x 1in
NOTE: Our keychains come with a protective film that should be removed before use.